Students have been bringing home the new learning contracts and attestation forms for the new 9 weeks that begins October 26. Please sign and return these forms as quickly as possible. Remote only parents can stop by the school office to sign these forms. Thank you!

Are you seeking assistance in the midst of COVID? H.O.P.E - Health Options 4 Positive OutcomEs for Onslow/Jones County is an organization established to support the local community affected by COVID-19. They provide the following accommodations if needed: ~Providing community education about COVID-19 illness, prevention, care, and treatment ~Connecting community members to COVID-19 testing sites and contact tracing resources as needed ~Proactive completion of referrals and linkage for individuals to primary health care, social and peer support, behavioral health services, transportation, case management, housing and nutrition assistance as well as personal safety ~Informal counseling to help individuals manage their lives and pandemic related stressors You can contact any of the following people for assistance: Donna Brown - 910-378-9352 or
donnabrown305@gmail.com
Anna Goldstein - 910-265-8294 or
annalynnewton@yahoo.com
Lavern Baker - 910-202-6736 or
lbbaker1973@gmail.com

We will need remote learning contracts and attestation forms for each student for the second nine weeks. These contracts and attestation forms will be going home with the students that are in cohort A and B. The parents of remote learners can stop by the school during school hours (7:30 a.m.-3:30 p.m.). We will also be open until 6:00 p.m. on Thursday, October 15 for anyone that needs to stop by after hours.

Jones County Public Schools Board of Education voted last night to move Jones County Pre-K through fifth grade students to Plan A starting October 26. We will remain on Plan B (two days per week) until October 26. Under Plan A all students can return to school in grades Pre-K through fifth grade. Parents can still opt for remote only learning if they feel that it is the best option for them. For the students who come for face to face learning, the students will come to the school building four days per week and will receive remote learning for one day per week via digital access on Wednesdays. The school will be thoroughly cleaned on Wednesdays and Fridays. We will be calling you by the end of next week to determine your learning option choices. This plan will not go into effect until October 26.

HMH is not working correctly at this time. We are working to resolve the issue.


There are 2 opportunities for Homework Help at the Jones County Public Libraries. Tutors are available on Wednesdays from 4:30 pm - 6:00 pm at the Trenton Public Library and the Pollocksville Public Library. Students can bring their school work and get help, or seek help in specific subject areas as needed. Each location has a teacher tutor along with volunteer tutors.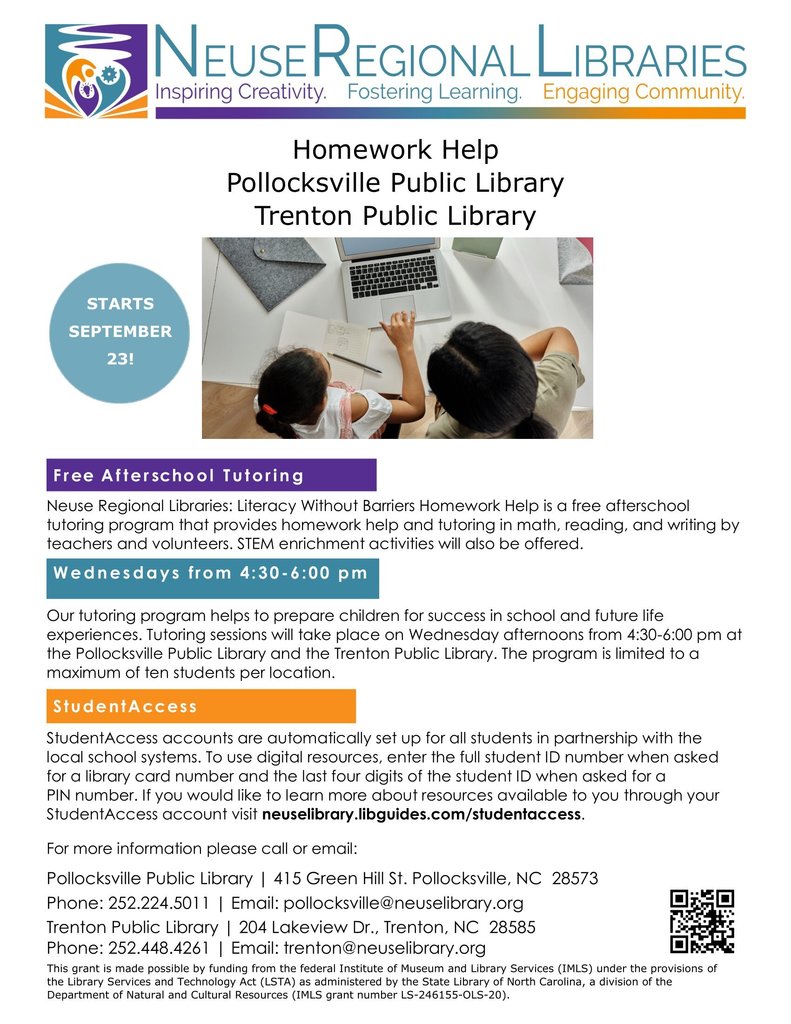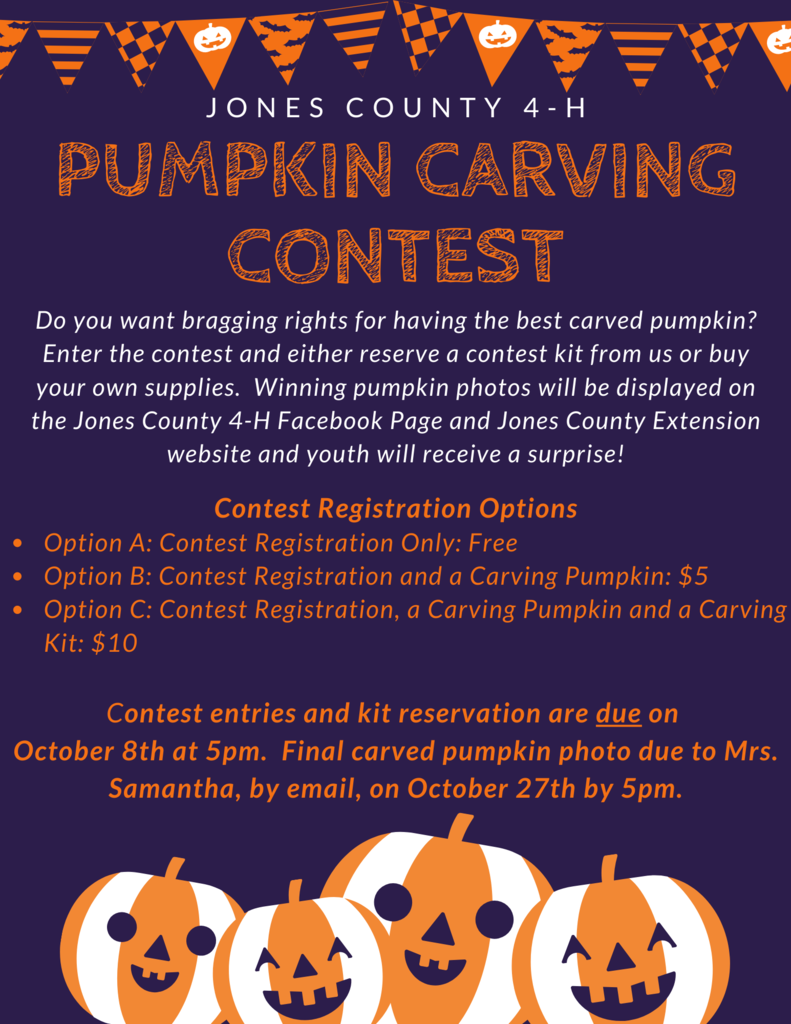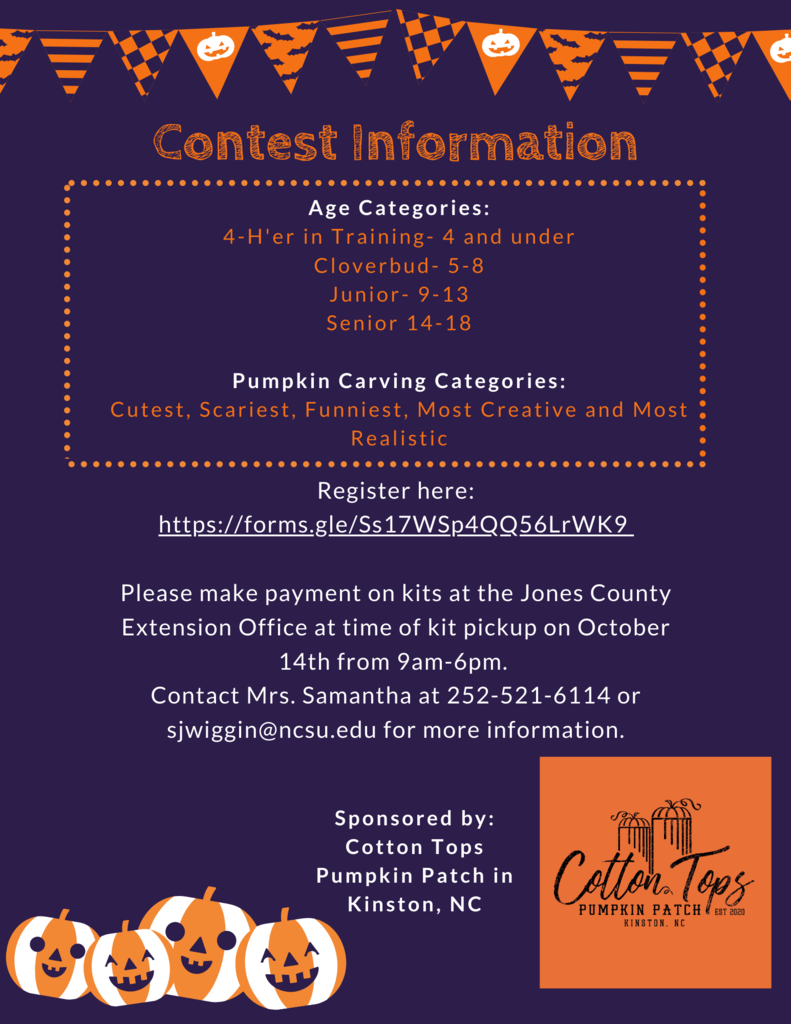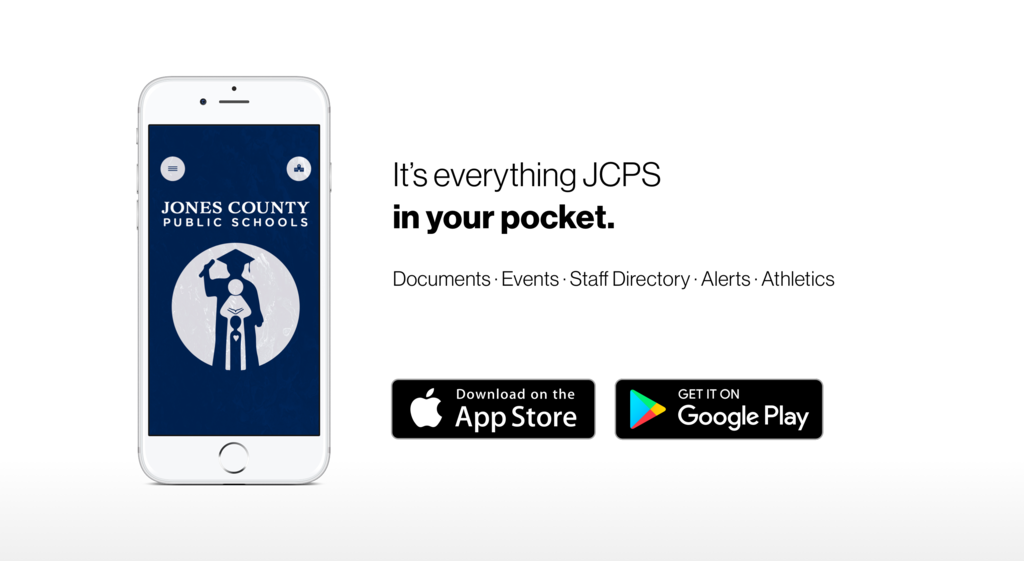 On Thursday, September 24, we will have two virtual Read to Achieve parent sessions. We ask that all third grade parents join the meeting at 11:30 a.m. or 5:30 p.m. The information to join the google meet will be in your child's email account.

Cohort A Students: Progress reports will be sent home on Tuesday, September 22. Cohort B Students: Progress reports will be sent home on Thursday, September 24. Remote Students: Progress reports must be picked up on Thursday, September 24 from 3-6 p.m. We ask that the students in cohort A and B return their progress report signed by the parent/guardian.


Homework Help!


Please read this letter concerning remote learning.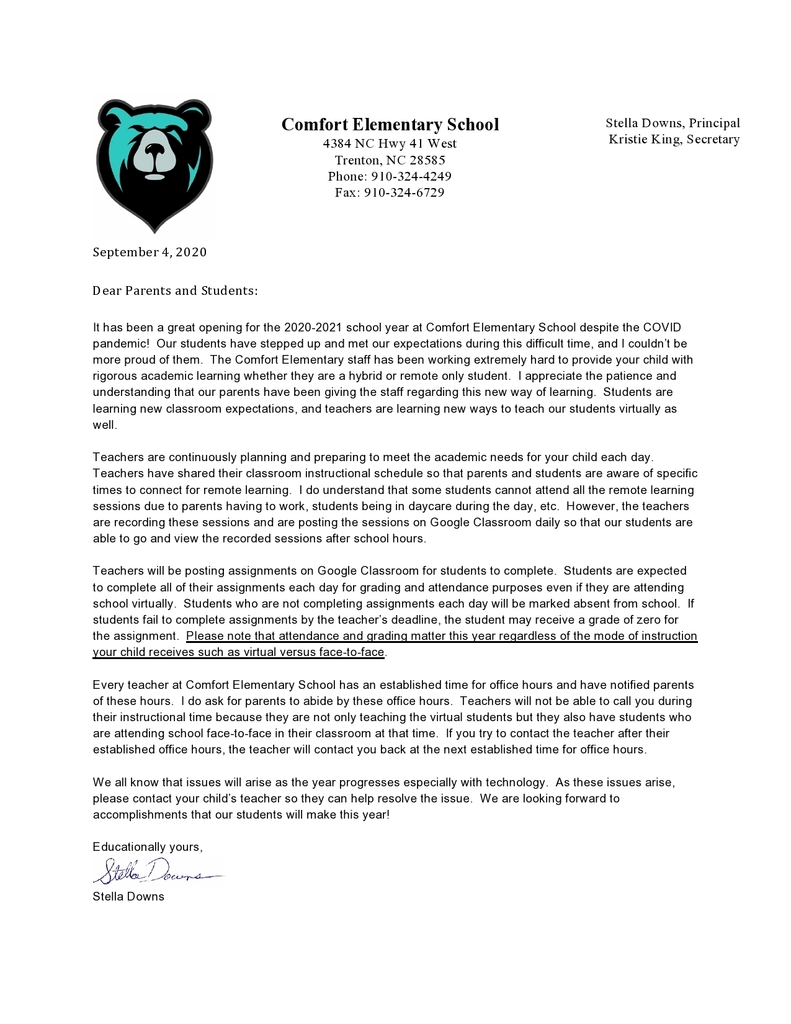 Comfort Elementary School will be closed on Monday, September 7, in celebration of Labor Day. Please have a safe holiday.

Please remember to turn in your beginning of the year paperwork if you haven't already done so. Paperwork can be dropped off Monday-Friday from 7:35 a.m. - 3:00 p.m.