REMINDER: Thursday, April 14th, is a regular school day. Spring Break begins Friday, April 15th, and ends on Friday, April 22nd. Students return to school on Monday, April 24th.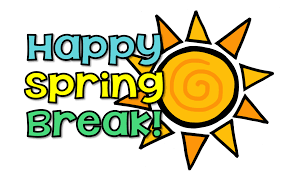 Mrs. Ringstaff's 5th grade scientists are building their human body projects. Each group is becoming the expert on a system to teach the class !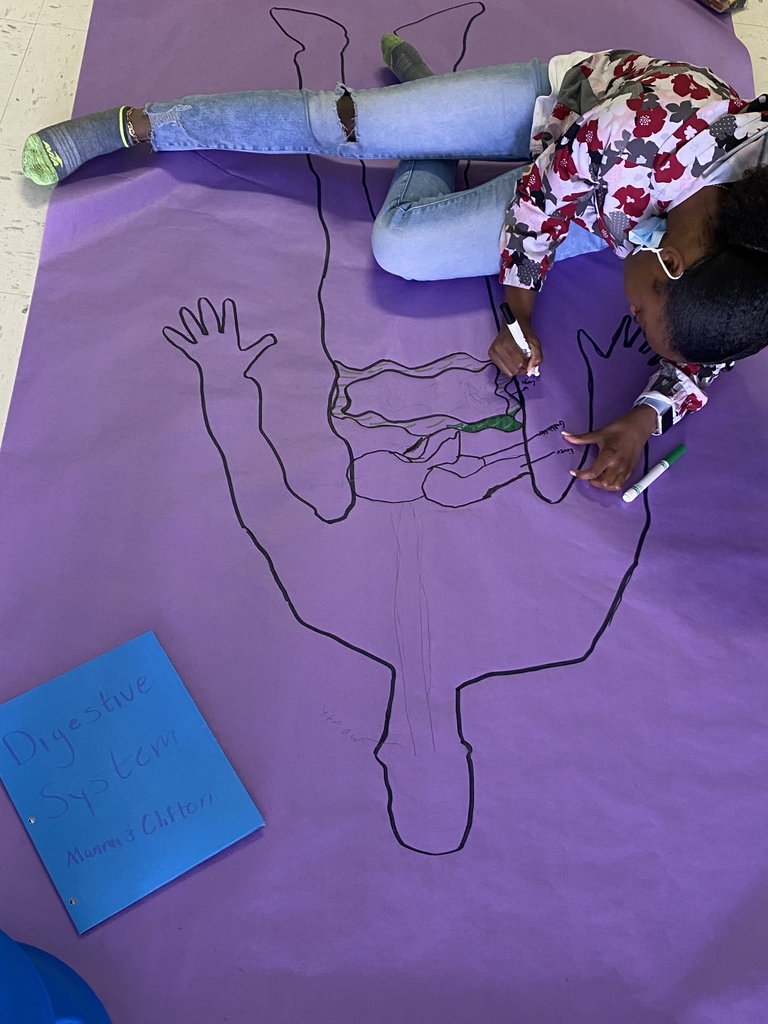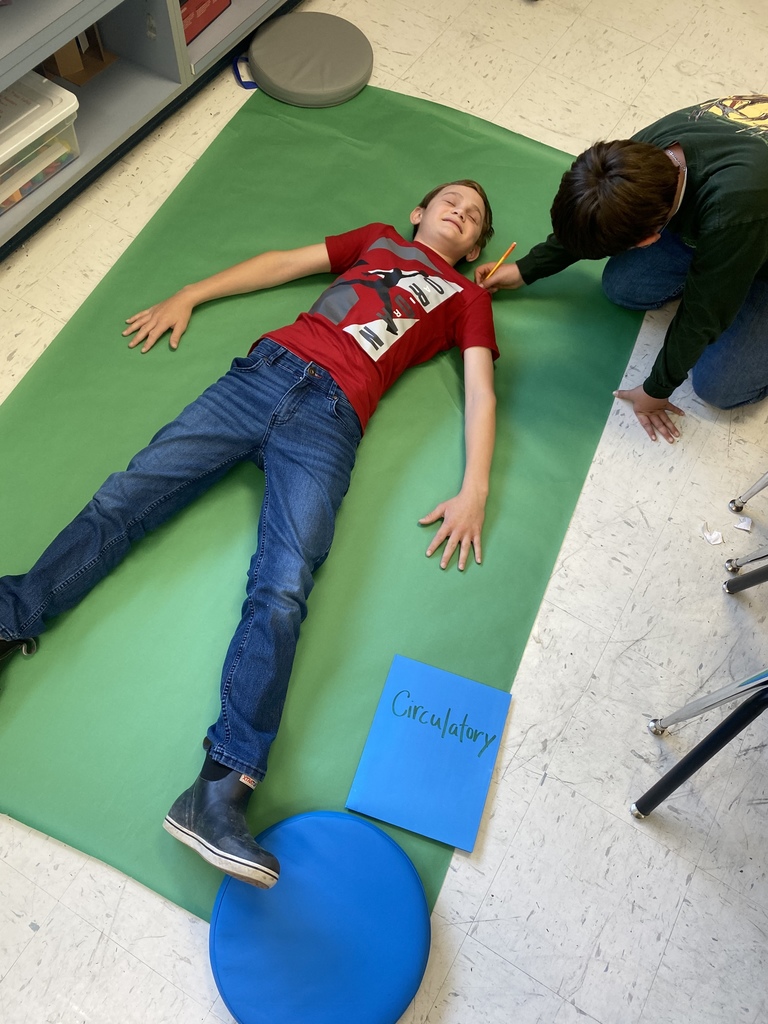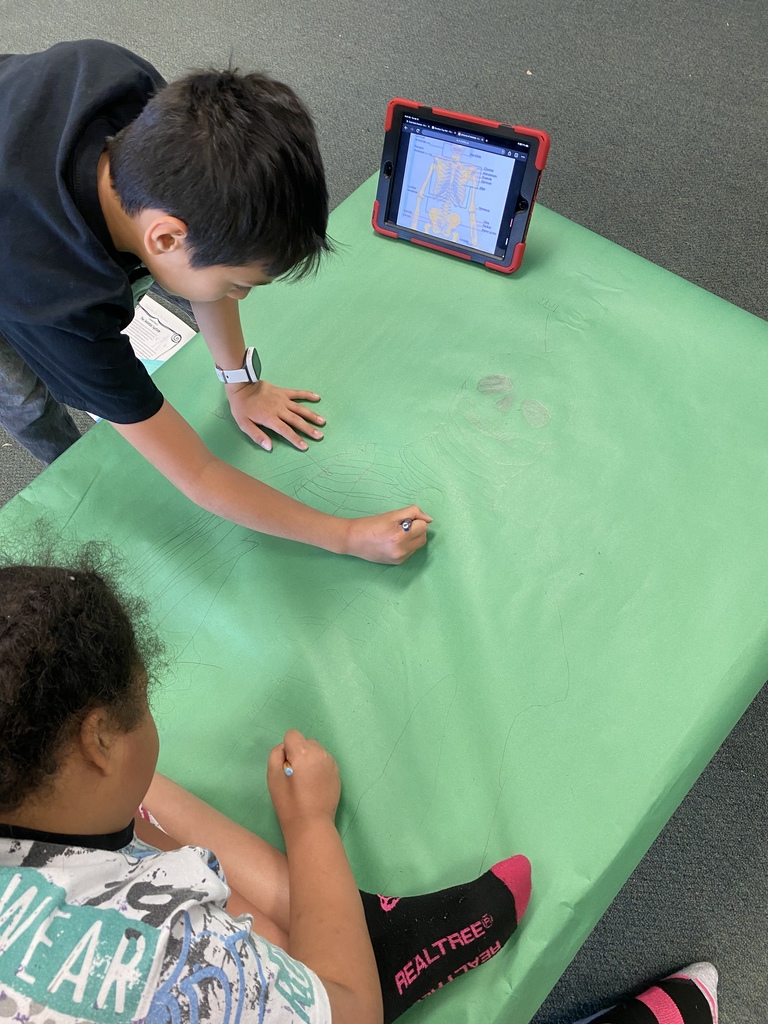 Science Night Announcement

Jones County Public Schools would like to thank Nancy Barbee, Charlie Dunn, Eileen Dove, and Matt Wineman for their service to our school system and our county.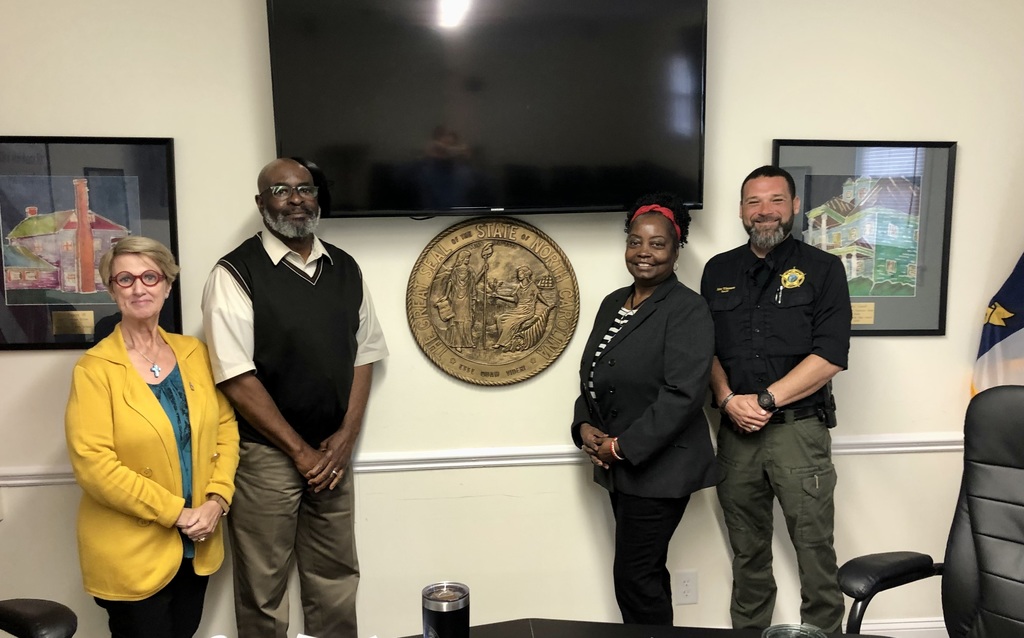 ECU Telemedicine Program serves both students and staff.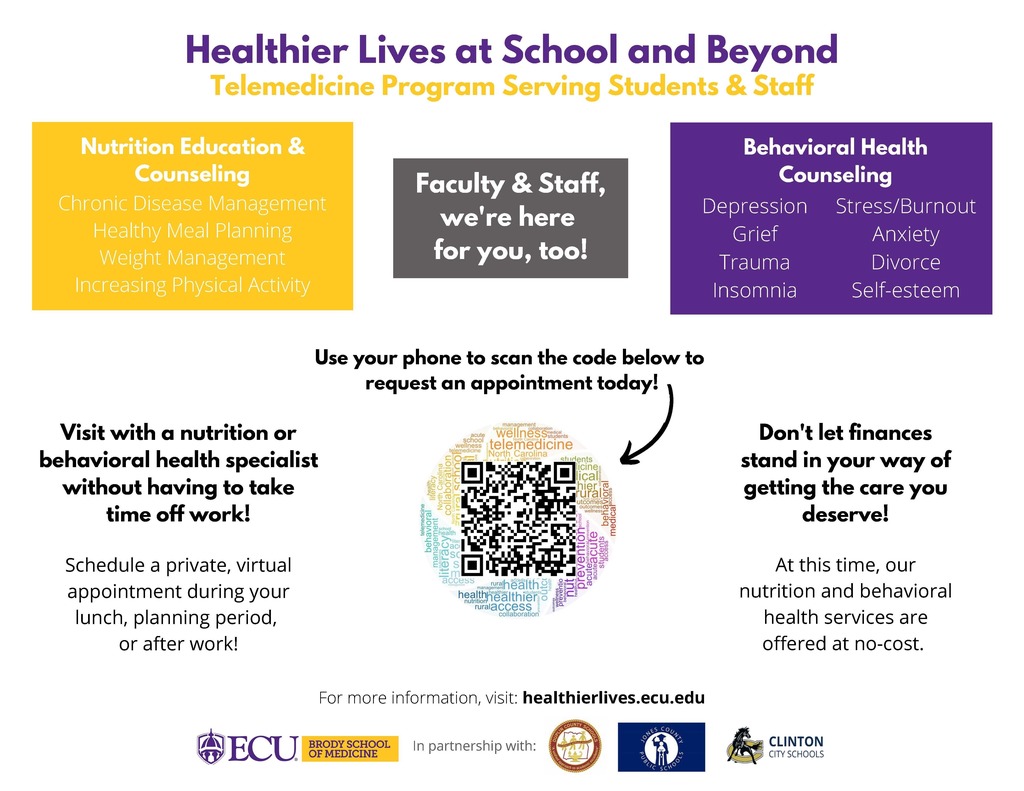 PRE-K REGISTRATION 2022-2023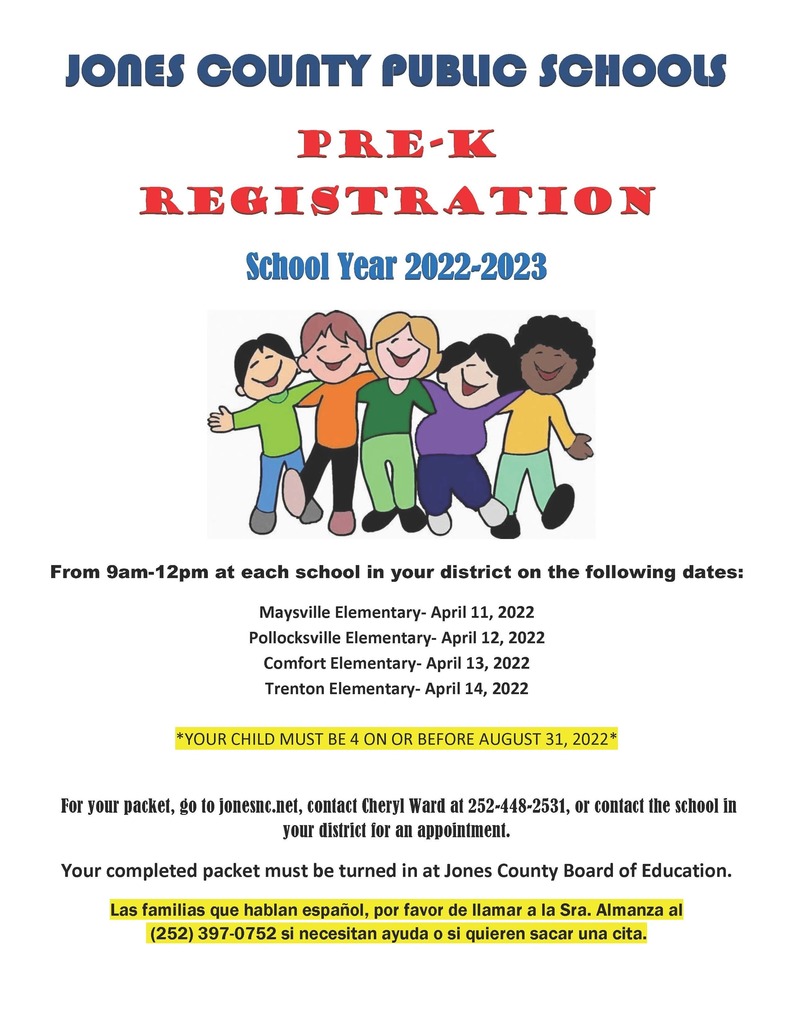 Evan Andrews Signing Day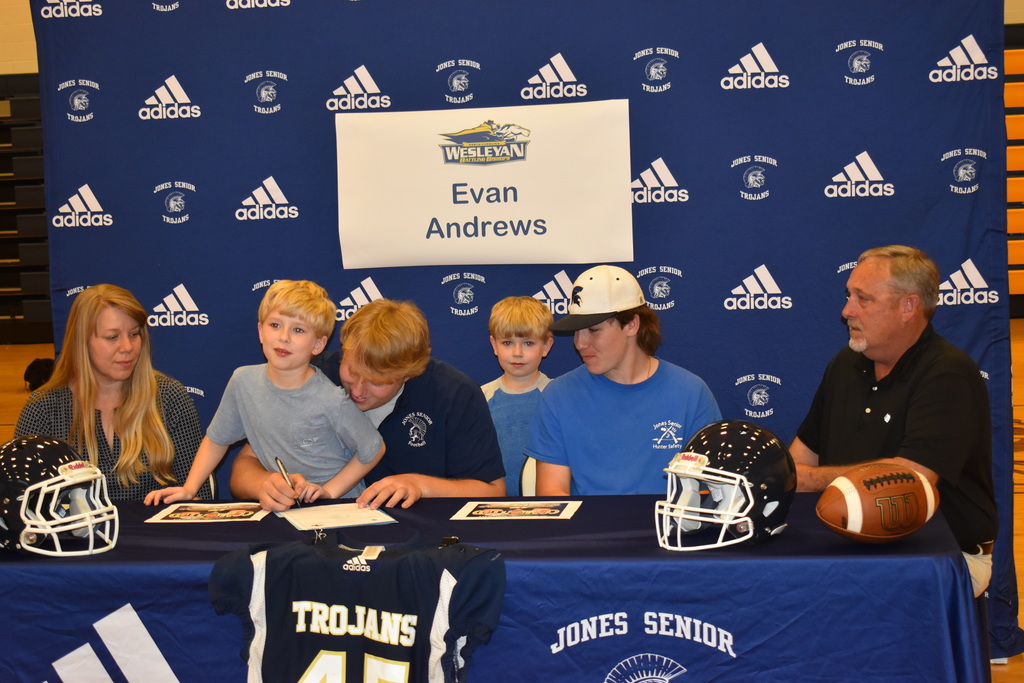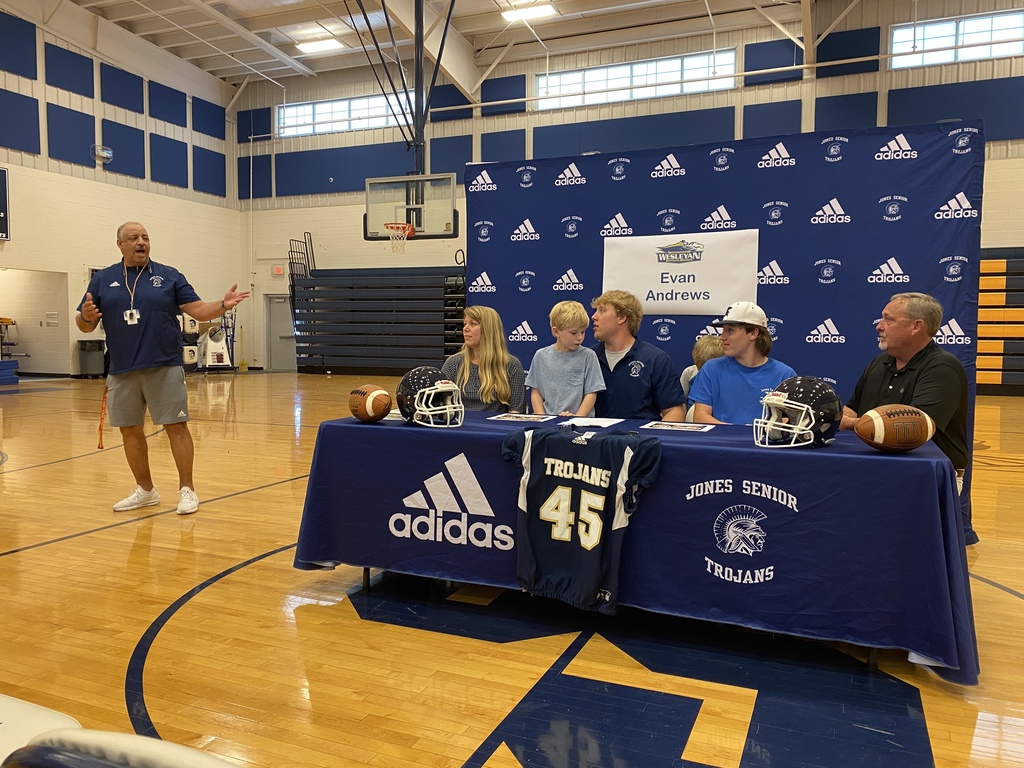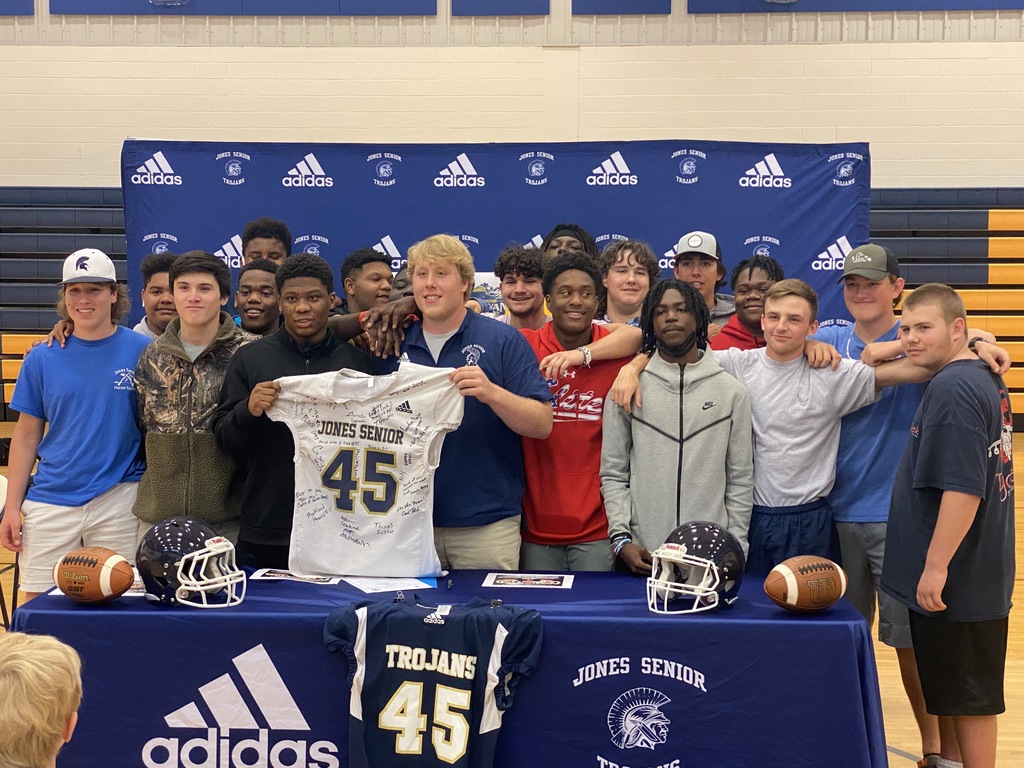 Happy Media Specialist Day!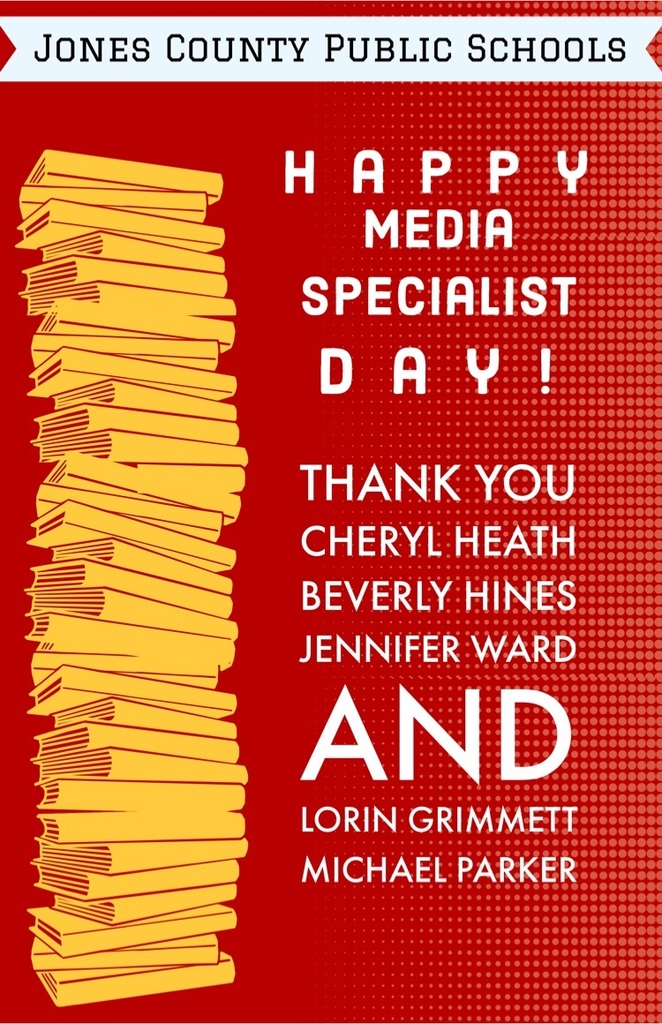 PRE-K REGISTRATION 2022-2023


The middle school baseball and softball games for today have been cancelled due to rain.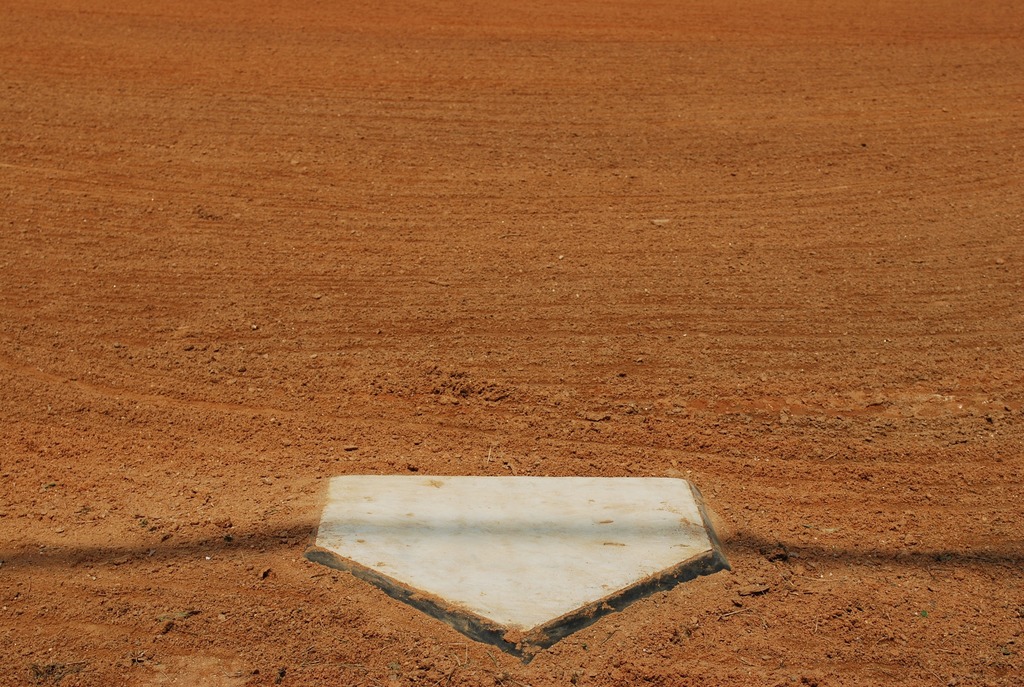 Ms. Amber's bus will be running approximately one hour later than normal. We apologize for the inconvenience.

PRE-K REGISTRATION 2022-2023

This is a reminder that Thursday, March 10, is an Early Release Day for all JCPS students, and there is no school on Friday, March 11, as it is a Required Teacher Workday.
Effective February 28, 2022, CDC is exercising its enforcement discretion to not require that people wear masks on buses operated by public school systems. CDC is making this change to align with updated guidance that no longer recommends universal indoor mask wearing in K-12 schools in areas with a low or medium COVID-19 Community Level. Masks will now be optional on buses.
Bus 128 will be running about an hour later than normal. If your child rides Ms. Amber's bus expect about an hour delay. Bus 139 will be running a double route to cover the Bus 128 route. We are sorry for the inconvenience.
Please listen to the following message from Comfort Elementary School. Effective February 21, 2022 Jones County Public Schools will move to mask optional for students and staff. Masks are still required on the bus. Please make sure your child has a mask in order to ride the bus. A letter will go home today with your child to explain new CDC guidelines.

Monday, February 14 is Valentine's Day. It is also the birthday of our former student and classmate, Ya'Zion Koonce, who passed away on January 3, 2022. His favorite color was red. Please join us as we show our love for Zi by wearing red on Monday, February 14, 2022.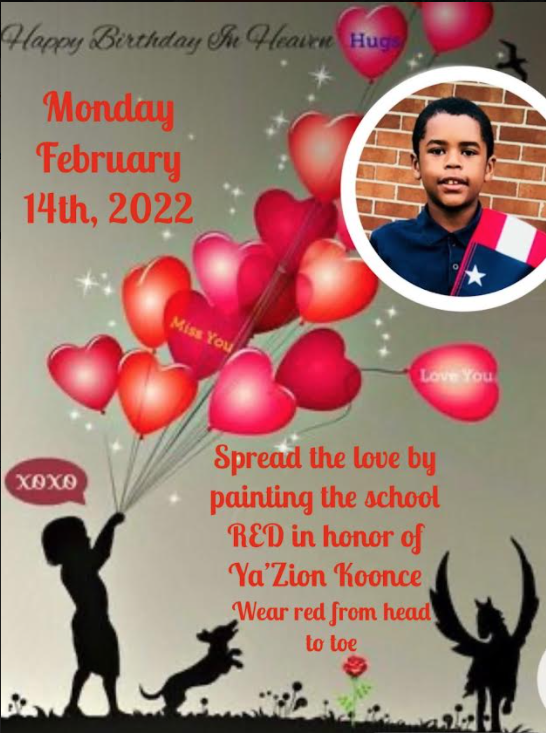 JCPS wants to give a shout out to Ashley Andrews, Erica Wilson, Reese Owens, LaShawn Scott, and Nicole Duprey for National Counseling week! Thank you so much for taking care of our students' Social Emotional Learning!
This is a reminder that Monday, February 7, 2022 is an optional teacher workday. Have a great weekend!